WHO WE ARE
We are here for runners and fitness enthusiasts. People who use exercise to focus on the health and strength of their bodies and minds.
At Ready Set Run co we offer products to address needs specific to runners and other athletes. Our primary focus is skincare because despite being so intuned to the needs of our bodies, we often overlook the impact it has on our skin.
Because we're runners too, we love running tees and other gear and we pass our best finds onto you! Thanks for coming with us on this journey!
About Sara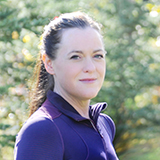 Sara turned her love for running into a career when she became certified as a fitness and nutrition expert. She has run races as short as 5k and as far as 50k. She prefers the challenge and beauty of trail running, but her six kids keep a lot of her training close to home. Her second love is martial arts, and she recently successfully tested for her black belt in Tae Kwon Do which she and Emily spent years training for together. She's partner Emily's big sister with a head start of 10 years(gasp!) so is super motivated to R&D the best skin products out there!
About Emily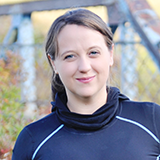 Emily is a tough as nails mompreneur with both a black belt in Tae Kwon Do and a marathon scratched off her bucket list already. Emily also loves trails and hates the treadmill, but if training is on her to-do and she's got kids in tow that's often where you'll find her. She's mom to two toddlers and works hard to manage a business and a training schedule on top of that. She's one of those rare unicorns that is left-brain creative, but at the same time right-brain logical and down to earth. Definitely a force to be reckoned with!
I can't say enough good things about this serum. Anyone who mentions their skincare products to me gets an earful about why Marathoner's Miracle is better. Silky is the perfect word to describe it. It leaves your skin perfectly hydrated without feeling even the slightest bit greasy. A little goes a long way, and it's well worth every penny. Plus, it makes your face smell amazing. Who doesn't love that?

This stuff is amazing. My skin was instantly softer, and the redness faded...My skin looked - and I hate to say it, as it's super cliche - radiant. Just healthy and less tired, even if the rest of me looked wiped out. And, yes, it was moisturized. This stuff is amazing. I've never had a product immediately work like that.

I've used every chapstick and "healing balm" known to man and I still had cracked, bleeding lips I was covering with dark lipstick. I've been using my new Running Buddy ones for less than a week and the change is crazy. #1 they are fully healed and not cracked and bleeding anymore #2 after a few days, there were NO flaky bits of lip skin peeling off #3 they're getting way softer - I have a ways to go because they were honestly so terrible and so dry, but they're obviously improving daily. #4 Running Buddy stays on for hours, not minutes, and it protects too. Rating: 25/10. Eleventy billion out of 100. I have one in every pocket.